From July 22nd to 23rd, the 8th Global Cloud Computing Conference China 2020 was opened in Ningbo Pan-Pacific Hotel. This year's conference focused on the digital transformation of enterprises, deeply discussed the specific application of enterprises' Cloud transformation, and analyzed the application cases of digital transformation in various industries.
Mr. Gu Liqun, Deputy secretary General of Ningbo Municipal People's Government, said in his speech, "At present, Ningbo is in a critical period of innovation, transformation and development, as well as the deep integration of big data and cloud computing technology with traditional industries, urban management and other fields.
We sincerely hope that with the help of the global Cloud Computing Conference, an international platform, we can bring enlightenment to Ningbo, the country and even the wider exploration of cloud computing applications, and strive for more high-end talents, international resources and high-quality projects to enter Ningbo.

Subsequently, On behalf of the C30 sponsor, Mr. Zhang Ming, vice President of The host company InfMAN China, released the "C30 consensus" reached in the "Second C30 Cloud Alliance Of 30 World Leaders" held on July 21 by representatives from five fields, namely politics, industry, science, research and application.

The C30 Consensus includes five major components: digital transformation, digital governance of public health systems, new infrastructure, industrial Internet, and standardization first.
At the same time, Mr. Zhang Ming thanked all the participants in his speech. The epidemic has facilitated the conference to adopt offline and online interactive forms, providing an opportunity for more regions and more people to participate in the Conference China.
As the epidemic continues, people are eager for professional knowledge, and the epidemic has enabled enterprises to accelerate the application of cloud and cloud, seize the current new opportunities, and actively promote the digital transformation and upgrading of enterprises through new measures.

CypressTel Received the Cloud Contributor on CoVID-19 Fight award at the awards ceremony.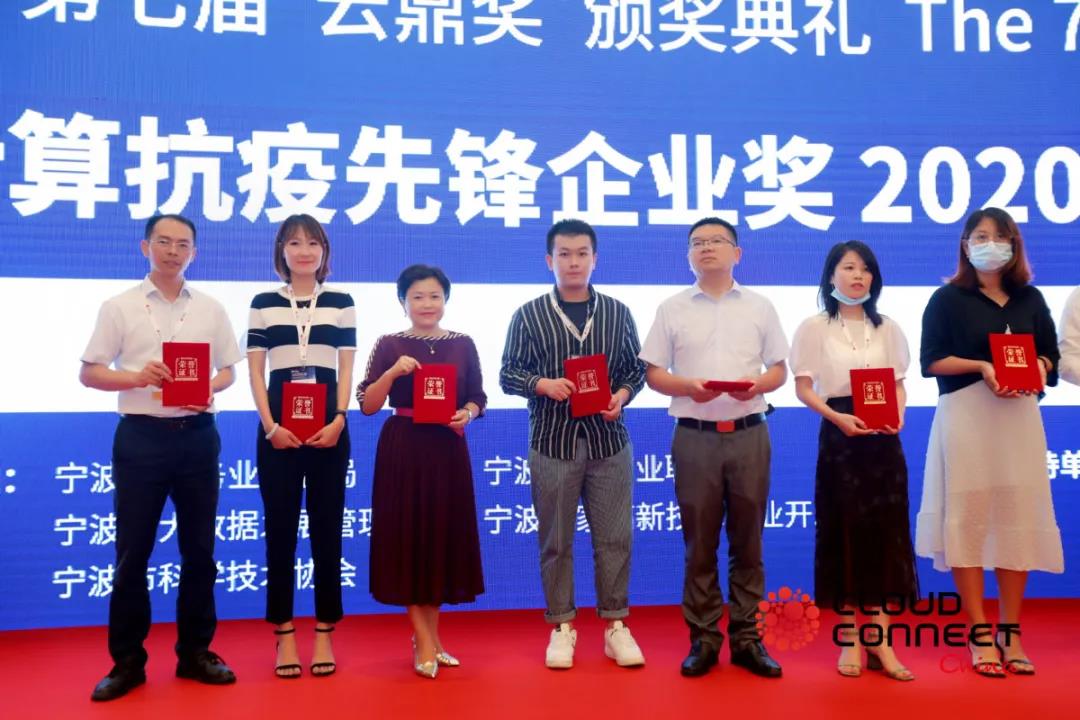 Third from left, Lily Zhang, director of CypressTel BD

CypressTel gives full play to its advantages in global intelligent network services and cloud services. Relying on the leading SD-WAN technology and global network, CloudPress Launched the Free plan of "Online epidemic Prevention, efficient resumption of work" and "Accelerated And free online courses" during the epidemic.

CloudPress CypressTel is a product that makes use of SD-WAN technology to accelerate cloud and video conferencing applications. It can stack the best route first, select the best path to arrive, and select the second-best route quickly in case of network congestion, so as to realize application acceleration, improve network video effect and greatly enhance network stability.
At the same time, the application can be optimized based on the application characteristics.